Supply your analytical instruments with a high purity nitrogen generator
A quality nitrogen supply is essential to ensure reliable GC and LC-MS analytical results. Our first manufactured gas generator was a nitrogen generator that supplied an LC-MS instrument. Our CALYPSO line has become the benchmark for the world's leading analytical instrument manufacturers.

F-DGSi offers the most extensive range of nitrogen generators for laboratories, with flow rates from a few liters/min to several M3/H and purities from 95% to 99.9995%.

If you are interested in improving your laboratory nitrogen supply, contact us today or check out our wide range of nitrogen generators.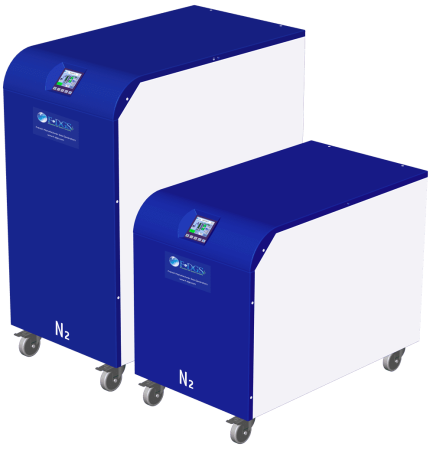 What is a nitrogen generatorand how it works?
Nitrogen generators are a safer and more convenient alternative to using gas cylinders. Every time you change a gas cylinder, you take the risk of polluting your gas line with contaminants and impurities. Whereas with a nitrogen generator once installed, it will always provide the correct, consistent, worry-free gas purity to suit your needs. Nitrogen gas is 78% present in atmospheric air. But how does a nitrogen generator work?
Generators with PSA technology:
The gas generator is designed to absorb ambient air through an integrated air compressor. The pressurized air is first pre-filtered to eliminate water and dust present in the atmospheric air. This pre-filtered air stream is then passed through a CMS bed, also called molecular carbon, which is in purification mode. Pressurized air is passed through the CMS column so that O2, C02 and H2O molecules and hydrocarbons are retained in the molecular sieve. The nitrogen leaving the CMS column can be stored in a tank. During this CMS filtration phase, the second column is regenerated by depressurization supported by a nitrogen countercurrent. The process is cyclic and fully automatic, ensuring a continuous production of clean, dry and high purity nitrogen, offering purities of over 99.999%.
Generators with Membrane Technology:
Nitrogen from the air is absorbed inside the generator. This air flow is compressed and pre-filtered to pass through a membrane made of semi-permeable polymeric hollow fibers allowing a molecular separation. Small molecules such as O2 and carbon dioxide diffuse through the pores of the membrane while the larger nitrogen remains in the membrane flow. Nitrogen gas is then left in place and is ready to be delivered to the instrument. This is still a simple system, but unfortunately, in addition to offering nitrogen with purities of less than 99.5%, it ensures a life of less than 5 years, as there is no regeneration of the membrane. In addition, to protect the membrane against hydrocarbons, it is advisable to add an activated carbon filter.
Benefits of a nitrogen generator against gas cylinders or liquid nitrogen dewars
Once installed in your laboratory, the nitrogen generators provide a constant supply of nitrogen with permanent purity from the ambient atmosphere, 7 days a week, 24 hours a day. This can provide up to 99.9995% nitrogen depending on the generator model. This gas supply will last as long as your instrument needs it without contamination.
For added safety, our gas generators store very little nitrogen internally. Nitrogen is produced at low pressure unlike traditional gas cylinders.
Our gas generators work continuously to deliver nitrogen at all times, eliminating the risk of running out of gas during your analysis. Don't waste time ordering, receiving, storing and changing cylinders! Concentrate on what is really important for the laboratory, i.e. the analysis.
With a nitrogen generator, you replace obsolete cylinder technology with constant production that can save you up to 50% of the cost of gas. This gives you a much faster return on investment than gas cylinders.
Nitrogen generators are a much more environmentally friendly and sustainable source of gas supply than gas cylinders. Indeed, gas cylinders have high energy requirements such as: the CO2 emission involved in delivery and recovery and the energy consumption involved in manufacturing the gas.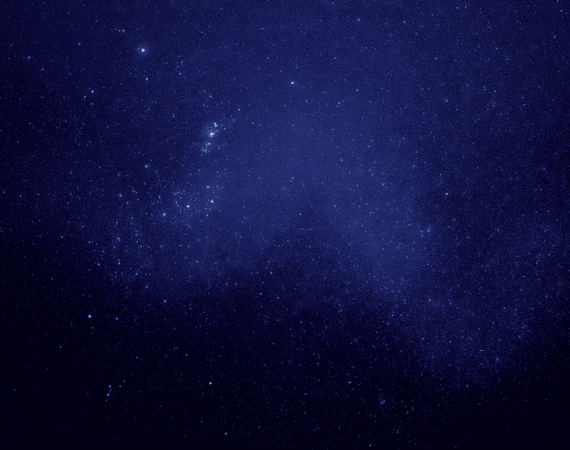 If you're looking for a nitrogen generator you can rely on for liquid chromatography mass spectrometry (LC-MS/MS), look below!
Need of a combined Nitrogen/Air generators?
If you're looking for a nitrogen generator you can rely on for gas chromatography/mass spectrometry (GC-MS), look below!
Need of a combined Nitrogen/Air generators?
If you're looking for a nitrogen generator you can rely on for Charged Aerosol Detection (CAD) and Evaporative Light Scattering Detection (ELSD), look below!
Others Applications (TOC, ICP, FT-IR, ASE, MP-AES, Dichroism Circular, Sample Evaporation, Laser)
Need more information about this product?
Please contact us at info@f-dgs.com or fill the form.